Welcome to Dinner Theatre & Special Events Hosting in Beautiful Canmore, Alberta!
Cornerstone Theatre in Canmore Alberta is a versatile hall and theatre venue which plays host not only to the award winning Oh Canada Eh? dinner show but also to a multitude of presentations, recitals, concerts and special events throughout the year. As a meeting hall it is also an ideal venue for wedding receptions, various types of meetings and private parties.
Our Oh Canada Eh? Dinner Show runs during the summer from mid April to mid October and is currently in its 10th season. Using over 70 Canadian songs our professional performers bring to you the highlights of Canadian music, culture and cuisine.
Throughout the year the theatre hosts many other events including sing-a-longs, game shows, comedy nights, hit musicals and youth theatre camps. Our diverse shows and entertainment keep the locals and visitors alike coming back year after year.
Do you have an event and nowhere to host it?
Cornerstone Theatre is now available for venue rentals & weddings year round.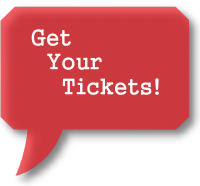 Since 2005, we have produced more than 20 full scale professional, musical productions and performed to more than 100,000 visitors. Hit musicals such as Nunsense, Little Shop of Horrors, The Last Five Years and the Broadway smash hit, Life Could Be a Dream, have played to sold out houses and we continue to amaze everyone who walks through the door. Over the years, more than 150 talented performers have graced our stage and we count ourselves lucky to be voted as one of the premiere attraction for arts in the area!

Whether you are a local or a visitor to the area, we invite you to join us for what is sure to be a fantastic evening of theatre. Tickets can be purchased through our website, or by calling us at 1-800-773-0004.